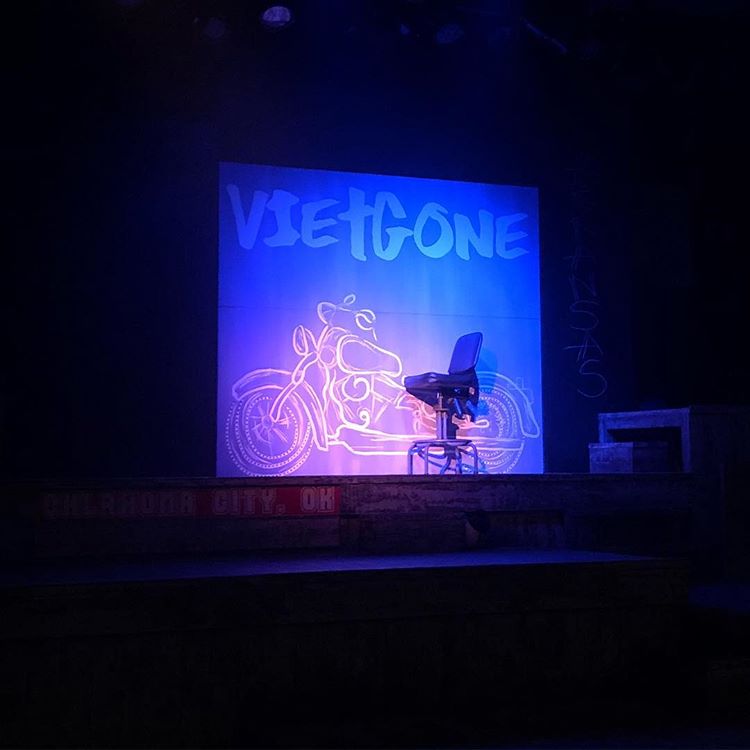 This show has everything. Even ninjas. Like a wild motorcycle road trip through comedy, romance, hardship and history, "Vietgone" is a memorable ride that somehow combines a powerful commentary on Western perceptions, the refugee experience and a challenging historical period with humor so fresh and fun you'll be laughing until tears roll down your cheeks. Until the scene changes and you find yourself tearing up from the touching relationships between the characters and their deep revelations about life in a time of war.
Playwright Qui Nguyen keeps the audience glued to the stage by masterfully moving through time and place, as well as by intermixing songs, usually rap, into the storyline. "Vietgone" is based on the story of how Nguyen's parents met and fell in love as refugees in America after the fall of Saigon. This play demands a lot from its cast and this talented group delivers excellent performances without exception.
Like with any good road trip, you'll leave the theater having made some new friends (is Bobby my favorite or Nhan?), feeling like you've got stories to tell (how cool was that slo-mo fight scene!) and perhaps have even grown a little in your understanding of the world (what else don't I know about the Asian American experience?). "Vietgone" is a must-see gem! Playing now through 9/30 at Denver Center.
Tickets: https://www.denvercenter.org
Note: I received 2 tickets to the show courtesy of the DCPA. However, this review conveys exactly how I feel about "Vietgone" and I enjoyed it so much I'm even thinking about buying tickets to go again!