When your relatives come to visit you in Denver for the first time, of course you'll want to show them your favorite coffee shop, your favorite restaurant and your favorite hangout spot — or maybe not. Maybe you'll want to keep those places as your secret escape destinations for when you need a breather from your guests and share these classic Denver destinations with your relatives instead. Here are our top picks for a great introduction to Denver.
Union Station
Since its renovation in 2012 and reopening in 2014, Union Station has become Denver's community living room with plenty of tasty places to grab a meal, enjoy a beer, chat over coffee or play a little shuffleboard. Everyone will find something to enjoy here and the unique combination of Denver history and Denver future that coexist in this single building make it a must-see destination. Learn more about the history of the station, its renovation and take a peek inside a few rooms at the Crawford Hotel on one of the weekly Friday tours. Tour information.
Denver Art Museum
Art is such a great conversation starter and the Denver Art Museum has a gallery to suit every taste from 15th century Spanish portraiture, to Japanese samurai suits, to contemporary Native American ceramics and masterpieces of modern art. In addition, you'll find an abundance of hands-on activities that will keep kids in your group entertained. Stop by the Studio on the 1st floor of the Hamilton Building (that's the "pointy" building) to create a special souvenir piece of artwork to take home.
History Colorado Center
Help your first-time visitors familiarize themselves with the icons, traditions, history and lore of the Mile High City and the beautiful state of Colorado with a trip to the History Colorado Center. As with many museums, there are plenty of informational plaques to read, but unlike some other museums you may have visited, this one has so many exhibits you can experience, including a ski jump simulator, dynamite mine blasting game, chickens that "lay" wooden eggs, a Ford Model T to "drive" and a theater-in-a-mini-house that recreates the experience of Black Sunday, one of the worst days of the Dust Bowl era (FYI: it might be a bit scary for younger visitors).
Colorado State Capitol
It's shiny. It's iconic. And it's packed with Colorado history. The Colorado State Capitol building is open to the public from 7:30a – 5p Monday through Friday. The building is closed on weekends and most legal holidays. Visitors can take a self-guided tour or one of the free statehouse tours that run every hour between 10a and 3p. The official tours are the ONLY way to visit the dome as self-guided visits are not permitted. No reservations are needed for groups of 10 or fewer, simply check in at the Visitor Services desk located on the first floor north wing. Capitol Tour Information.
City Park
Enjoy one of the best views of the Denver skyline and a stroll (or a B-Cycle ride!) around the lake at one of the city's most beautiful parks. Scattered around the park, visitors will discover statues commemorating important moments in Colorado and U.S. history. From the park, it's easy to visit the Denver Zoo, Denver Museum of Nature and Science or stop in at one of the restaurants along Colfax. If City Park is a hit with your guests, take them to see some of the other gems in the Denver parks system including Cheesman Park, Washington Park and Sloan's Lake.
Got a Museum Lover in the Group?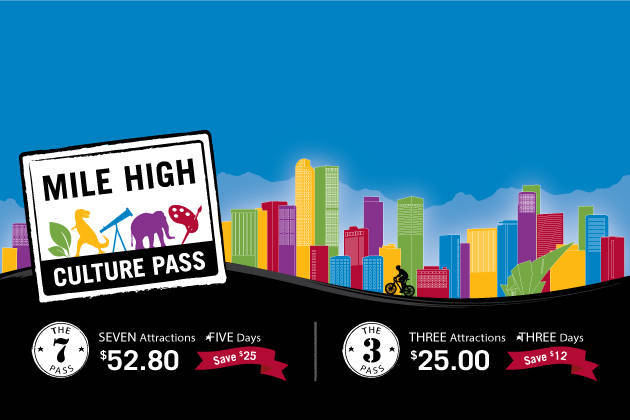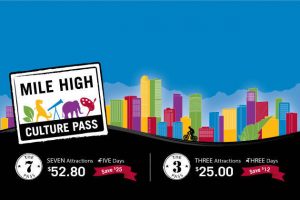 If so, you'll want to consider the Mile High Culture Pass, a discounted pass that allows visitors access to 7 fascinating attractions over 5 consecutive days for $52.80 (a savings of more than $25) or 3 attractions over 3 days for $25 (a savings of $12). Included attractions: Clyfford Still Museum, Denver Art Museum, Denver Botanic Gardens, Denver Museum of Nature & Science, Denver Zoo, History Colorado Center and Kirkland Museum of Fine & Decorative Art. Learn more.