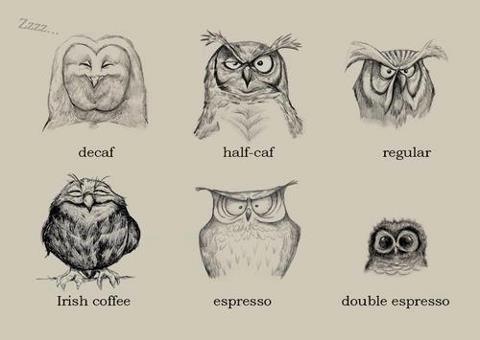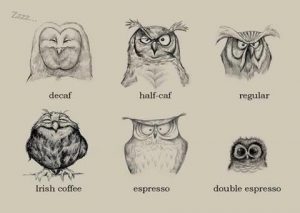 Denver is home to many wonderful places to walk from lush urban parks to scenic historic districts and, as luck would have it, many of these places are near a great coffee shop. So whether you're a half-caf, decaf, double espresso or regular coffee drinker, sip your coffee al fresco with these satisfying coffee/stroll combos.
(More being added all the time! Don't see your favorite combo? Let us know!)
Novo Coffee + Cheesman Park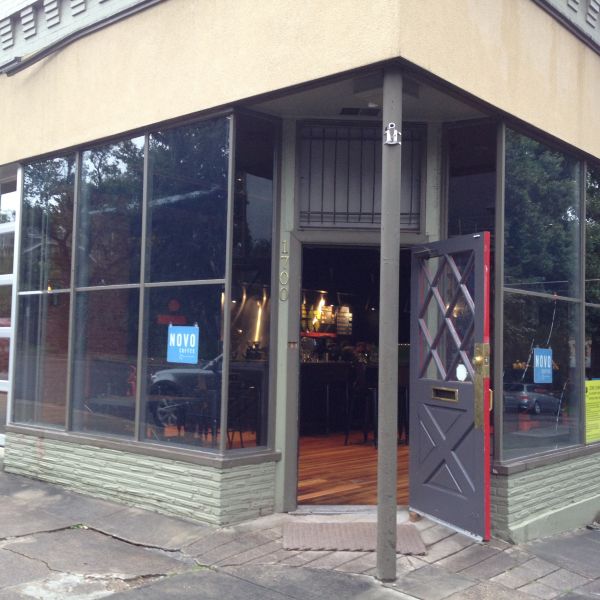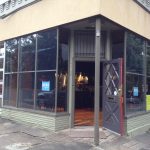 Novo Coffee (6th and Gilpin) offers utterly delicious coffee in a sleek modern cafe. Novo roasts its coffee in Denver and even invites customers to check out their roastery on one of their regular tour times.
Cheesman Park (8th and Williams) offers wide open places to walk, run, fly a kite and play, as well as the beautiful Cheesman pavilion. A classic, must-see Denver park and a lovely place to stroll.
Pablo's Coffee + Alamo Placita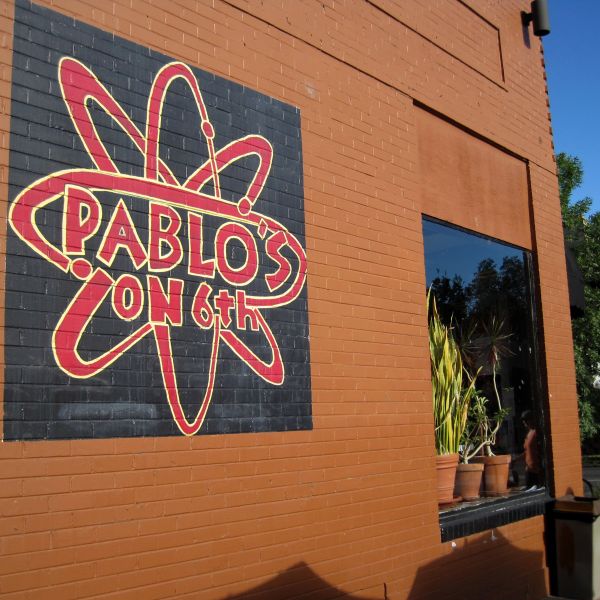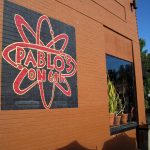 Pablo's Coffee (6th and Washington) is a relaxed, wifi-free coffee shop with excellent coffee roasted right here in Denver.
Alamo Placita (3rd and Ogden) is a low-key neighborhood park with a playground that enjoys a fair amount of shade in the afternoon.
Wash Perk + Washington Park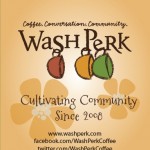 Wash Perk (Ohio and Emerson) is more than just a coffee shop, it's a local business that strives to enhance the community.
Washington Park (Ohio and Downing) is a true gem in the Denver Parks System. A must-visit oasis for joggers, walkers, cyclists and families.
Little Owl Coffee + Lodo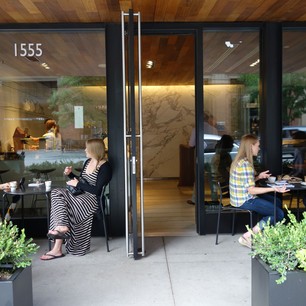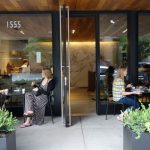 Little Owl (15th and Blake) serves truly excellent coffee in a truly tiny shop. But you won't need to angle for a seat as you're taking your latte or aeropress or pour over to go!
LoDo is rich in historic buildings and delightful architectural details, so a stroll along Blake, Market, Larimer or Wazee street makes for a charming trip though Denver history.
Kaladi Coffee + E Harvard Gulch Trail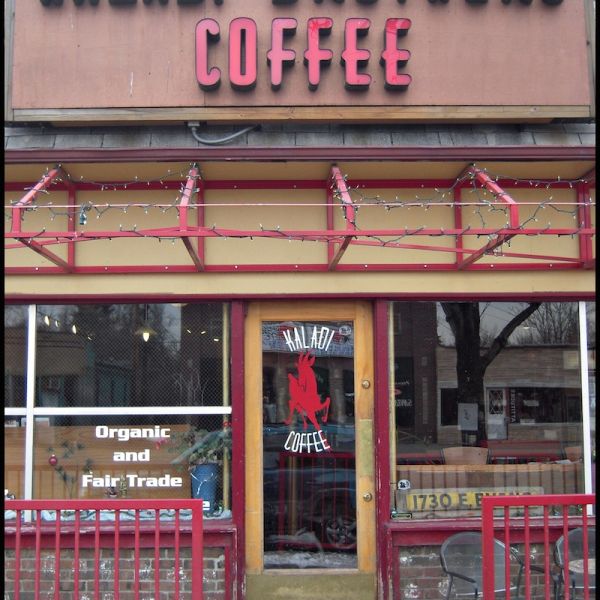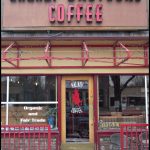 Kaladi Coffee (Evans and Gilpin) takes coffee very seriously and that's why they serve fair trade and organic certified coffee that they air roast here in Denver.
E Harvard Gulch Trail (Gilpin, just 1 block south of Wesley) is a unique walking trail that runs from Jackson street west along what would have been Harvard Ave, to Downing street. Harvard Gulch Park is a bit further west at Ogden and Harvard.
Shangri-La + Hirshorn Park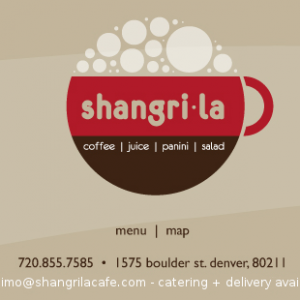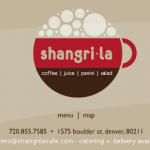 Shangri-La (16th and Boulder in LoHi) offers great coffee, plus paninis, salads and bakery items.
Hirshorn Park (17th and Boulder in LoHi) is a small neighborhood park that features a basketball court and playground.
Crema + Mestizo-Curtis Park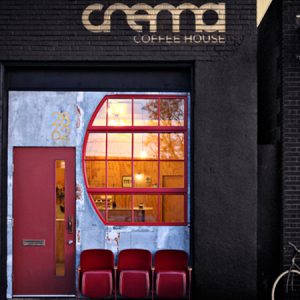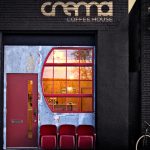 Crema (29th and Larimer) is a classic Portland-style coffee shop that serves a variety of brands of coffee as well as delicious quiche, granola and sweet potato waffles.
Mestizo-Curtis Park (30th and Curtis) is neighborhood park that offers a playground, picnic area, basketball court, tennis court and an outdoor pool in the summer.
Stella's + Platt Park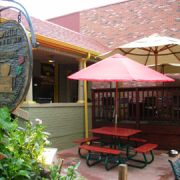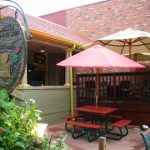 Stella's (Pearl and Florida) is a cozy coffee shop located in an unassuming bungalow. Open since 1991, Stella's offers good coffee and pastries to be enjoyed in an eclectic series of rooms ranging from living room to cafe to mountain patio in theme.
Platt Park (Logan and Florida) is a delightful park that features a recreation center, a public library branch (Decker), plus a playground and green open space. What more could one want!
Metropolis Coffee + Dailey Park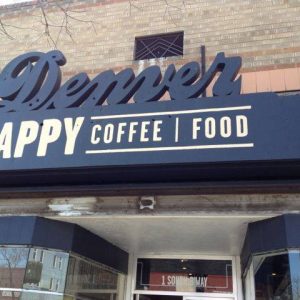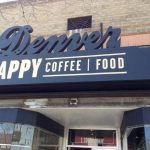 Metropolis Coffee (Broadway and Ellsworth) is a charming hipster coffee shop along Broadway, which used to be Happy Coffee. Metropolis has several Denver shops and offers great coffee, plus all the alternative milk products you might need.
Dailey Park (Ellsworth and Cherokee) is a great little neighborhood park with an ample sandbox area by the playground, so bring your shovels and buckets! Near this park is La Familia Recreation Center.