Coloradans love to be active, so your active visiting relatives will have no trouble finding ways to get out and move. If you're not up for a drive to the mountains, here are some ways to keep those active types entertained while staying within the Denver city limits.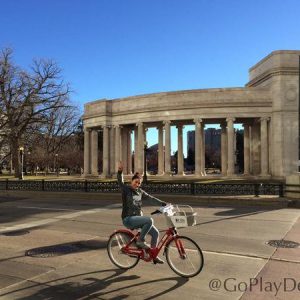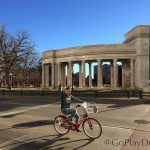 B-Cycle Ride With close to 100 stations and hundreds of bikes throughout ten central Denver neighborhoods, you can check out and return a B-cycle at any station from 5a to midnight, 365 days a year. Daily passes are $9 and include unlimited rides under 30 minutes. Keeping the bike for longer than 30 minutes will cost an extra $5 per 30-minute period. Our top picks for a ride: Greenway Trail along the South Platte River, Cherry Creek Bike Path, City Park and Washington Park. More info: https://denver.bcycle.com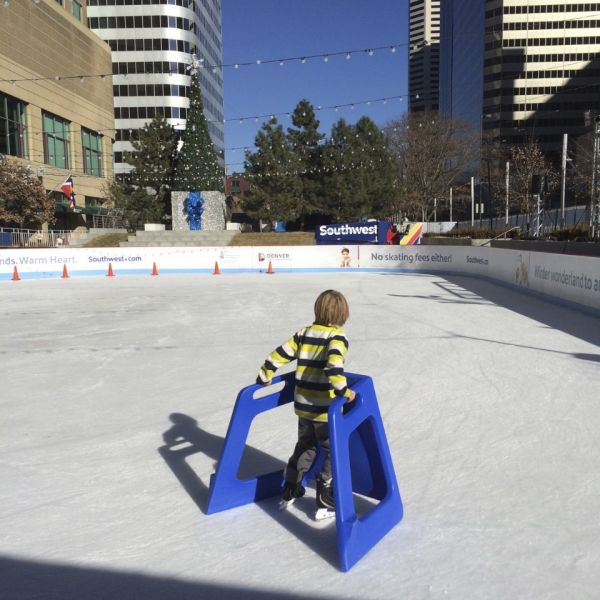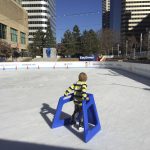 Ice Skating in the City The Skyline Rink (1600 Arapahoe) is a free ice skating rink nestled among the downtown skyscrapers, which is open daily during the winter holiday season (11/22/17 – 2/14/18). Skate rentals are only $2. Nighttime skating under the strings of lights and illuminated clock tower is a special treat. More info including hours and special programming: http://www.downtowndenver.com/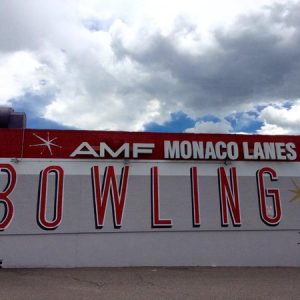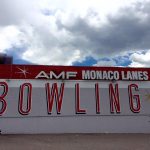 Bowling There's a reason why bowling is a classic choice for groups — it's fun and people of all ages and abilities can participate (here's to those ball ramps for the little kids!). We love a classic joint like Monaco Lanes (6767 Leetsdale, pictured), but you'll also find great bowling at Lucky Strike (500 16th St at Denver Pavilions), Punch Bowl Social (65 Broadway) and mini bowling at Milwaukee Street Tavern (201 Milwaukee St.).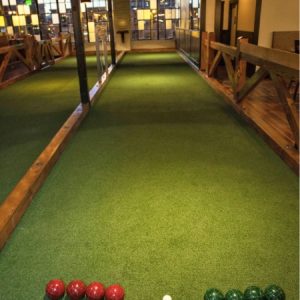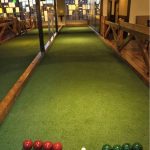 Indoor Bocce The newly-opened Rhein Haus (1415 Market St.) offers traditional German pub foods, beers of all varieties and indoor bocce courts. Courts can be reserved ahead of time during non-peak times (Thursday – Sunday) and the restaurant also offers table + bocce combo reservations. During peak times (Friday and Saturday), you'll just have to show up to snag a spot on a bocce court. More info: http://rheinhausdenver.com/bocce/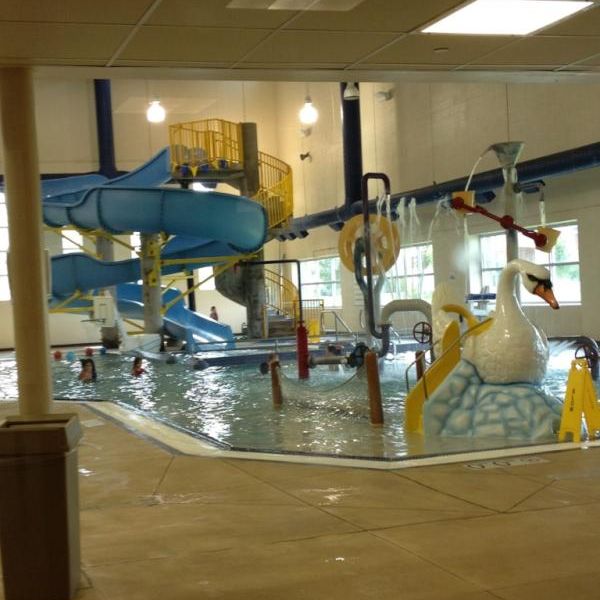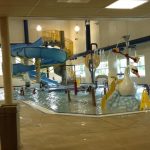 Swimming and Water Slides If the thought of swimming at a community rec center sounds boring, think again. Denver has several indoor pools that have fountains, water slides and even a lazy river. Our favorite Denver Parks and Rec indoor pools include: Ashland (2475 W. Dunkeld Pl.), Central Park (9651 E. Martin Luther King Jr. Blvd.) and Montclair (729 Ulster Way, pictured). More info and pool hours: http://www.denvergov.org/content/denvergov/en/denver-parks-and-recreation/recreation-centers-pools/swimming-pools.html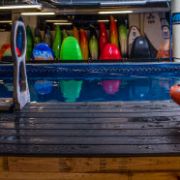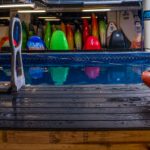 Indoor Kayaking Try kayaking for the first time in a safe, controlled (and warm!) environment or improve your existing skills with the help of expert instructors. Confluence Kayaking (2373 15th St., Unit B) has a warm indoor pool for classes, private lessons and open pool sessions. Bring your own equipment or use theirs. More info: http://www.confluencekayaks.com/Adventures/PoolKayaking.aspx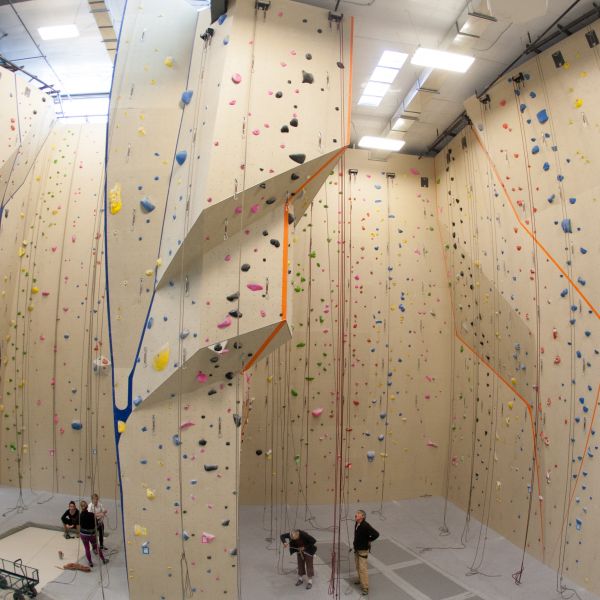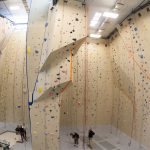 Indoor Rock Climbing Denver is home to some excellent places to develop (or discover!) your indoor rock climbing skills. At Movement Denver (1155 W. 5th Ave., pictured) you'll find a friendly gym with a state-of-the-art facility, classes for all levels of climbers and onsite childcare. Other places to climb include Ubergrippen (8610 E. 21st Ave), the Climbing Pinnacle at the REI Flagship store (FYI it's closed during sales and special events) and Thrillseekers (1912 S. Broadway) More info: http://movementdenver.com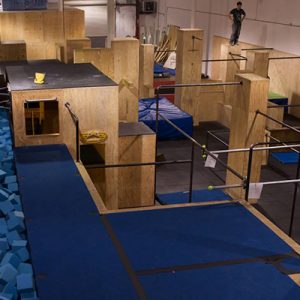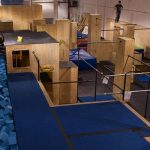 Indoor Parkour The goal of parkour to get from one point to another in a complex environment, without using any special equipment, and in the fastest and most efficient way possible. Or, to put another way, to become a sort of urban ninja. This sport is becoming quite popular as the challenge of it can be quite addictive. Apex Movement (700 W. Mississippi Ave.) is home to an indoor parkour course, plus classes for kids and adults, private lessons and open gym time. More info: http://apexmovementdenver.com