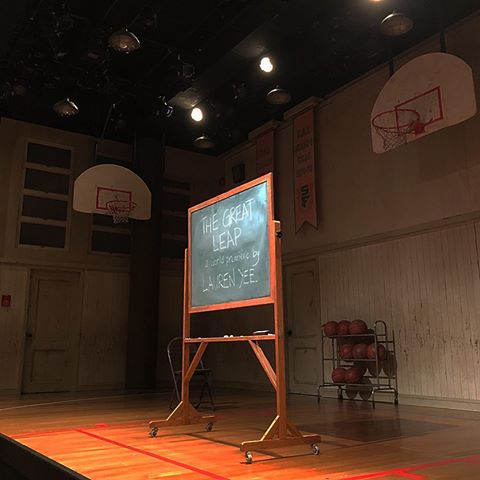 "I am relentless. I am the most relentless person you've ever met. If you have met someone more relentless than me, tell me, tell me … ."
Manford, the central character in the world premiere play, "The Great Leap," is a cocky Chinese-American teenager who talks his way onto the University of San Francisco's basketball team in order to join them for a friendship game in China against Beijing University. Blending history, humor and the great sport of basketball, this play by Lauren Yee is fresh and fun. This play was part of last year's Colorado New Play Summit and I had been looking forward to seeing it since the moment I read the synopsis. It didn't disappoint!
The year is 1989 and the atmosphere is tense due to ongoing student protests in Tiananmen Square. While the backdrop of a heavy history is omnipresent, the quick pace, sharp dialogues and the ever-so-salty persona of USF coach Saul Slezac keeps the play moving and provides moments of genuine humor. Also interwoven into the storyline is Manford's search for his identity and roots as the son of an immigrant, his mother, with whom he never truly shared a language. Taking place in both San Francisco and Beijing through a clever use of lighting, the coach of Beijing's national Chinese team, Wen Chang, provides a counterbalance to the bombastic American coach. Chang is a member of the communist party who has managed to survive the pain and struggle of The Great Leap Forward by blending in and staying put. Cultural attitudes clash both on and off the court as the characters navigate their place in the world and make sense of their own personal histories.
Details:
Dates: Feb 2 – Mar 11, 2018
Theater: Ricketson Theatre
Run Time: Approximately two hours, including a 15 minute intermission
Ticket Price: Starting at $30. Prices vary by date and availability.
Age Recommendation: 14+
Advisory: Adult language (profanity and sexual content), sudden loud noises, and strobe lighting effects approx. 31 minutes into Act 2