From the outside, this place may look like just an art gallery, but if you step inside and wander around, you'll soon discover that Redline is an incredible non-profit contemporary art center dedicated to cultivating community and social change through art. Admission to Redline is free, so go ahead and check it out. You'll discover thought-provoking contemporary art in an airy gallery space; more than a dozen artist studios where you are invited to peek in and see artwork being created; and a community studio space where artists of all ages meet at a variety of times during the week for classes and open studio time. If at the end of your visit, you've enjoyed your experience and want to support the wonderful things Redline does for the community (both artists and everyone else) then make a donation of $5 at the desk!
5 Things We Love About Redline
A space for artists and the public to connect. When was the last time you had the opportunity to see art in process? Redline gives visitors the chance to see art being created and to engage with artists about their process, their vision and their work. How does this

happen? Redline's artist in residence program gives selected artists free studio space at the gallery so it's easy to connect with artists as their studios are onsite and the doors are always open. Redline also brings artists into the community through a variety of programs.

Support for emerging artists through their Artist in Residence program. The artist-in residence program at Redline is so inspiring. Not only are do the selected artists (it's an audition process with hundreds of applicants each year from our region and beyond) given a free studio space, but they also receive mentorship, support from a community of likeminded artists and opportunities to promote their work. As part of their residency, these artists participate in Redline's many community programs.
Opportunities for artists of all ages. Redline offers art classes for kids as young as 2 years old and weekly non-instructive figure workshops for adult artists of all media for just $10. RedLine's Educational Partnership Initiative for the Creative (EPIC) Arts program connects RedLine resident artists with educators from Denver area K-12 schools to implement curriculum that inspires students to create artwork through a lens of contemporary social justice.
Opportunities for artists from all backgrounds. Redline's Reach Studio is a free, open

and supportive arts studio space where artists in Denver's "not exactly" homeless and in-transition community can come to express themselves creatively, be exposed to new art forms, collaborate with peers, learn new skills and challenge each other to take the next step in their art, and in their lives. Redline helps Reach Studio artists sell their work and even secure scholarships to attend art school.

Engaging and friendly programming. From Redline's well-curated, ever-changing gallery shows, to its playful and quirky evening events like Ménage à Trois and 1SQFT (10/30), Redline is a great place to explore contemporary art even if you don't know anything about the subject. This is a community art space that strives to make everyone feel comfortable and welcome and they certainly do!
Location: 2350 Arapahoe St.
Hours:  TUE – SUN, 11a – 5p
Admission: Suggested donation of $5 for adults; $3 for students
Website: http://redlineart.org
A Deeper Look at Redline's Artists in Residence Program
Redline's Artist in Residence program engages approximately 10-15 artists at any given time who remain "in residence" for a two year period. Artists receive free studio space at Redline, plus professional development, mentoring, and exhibition opportunities as part of their residency. In speaking with some of the artists currently in residence, it became clear how much they appreciate the opportunity to work in a community space with other artists who are also dedicated and focused on developing their work. Also high on most artist's list was the ample size of the Redline studio spaces and the fact that they are fully subsidized. Denver studio spaces can be difficult to find and expensive. Walking from studio to studio, one easily notices that there's no one way to be an artist; each studio space is so different from another. The spaces are all labeled with the artist's name, so it's easy to figure out whose artwork you've just fallen in love with.
Q: Can I really peek inside the artists' studios and chat with them?
A: Yes! You really are invited to do this! Artist-in-residence, George Perez, explains that engaging with the public and explaining his work is part of growing as an artist and learning to be an effective communicator. He says, "it's nice to practice talking about my art with people who come by." Artist-in-residence, Sarah Rockett comments that "in the contemporary time, we have so much accessibility with the internet, yet it's important for artists to be even more involved and even invite people into their studios" in order to make authentic connections with their audience.
Meet the Current Artists in Residence — And Then Go Say Hi in Person!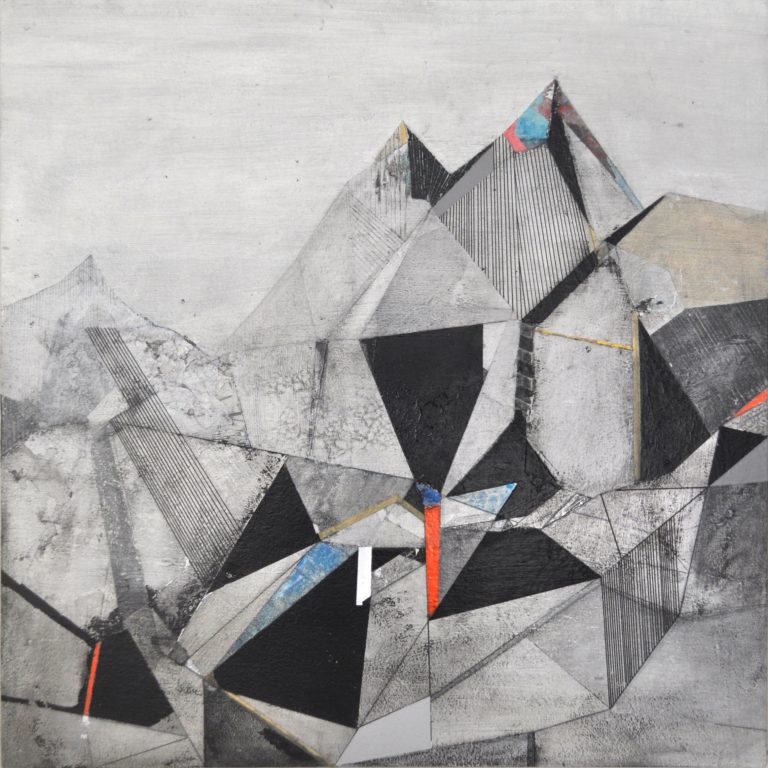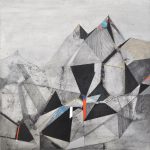 RAMON BONILLA – "The influences of Ramón's work range from topography to the architectonic artifice and from mapping to vector graphics. Furthermore, his artwork is influenced by the lay of the land of his Caribbean country of origin as well as by his ramblings with his wife through parts of the U.S. and Canada. Rather than an attempt at representation, Ramón's simulated environments which are devoid of any concerns with identity or history, act as an after-image of our ever growing number of transient surroundings." – Artist Statement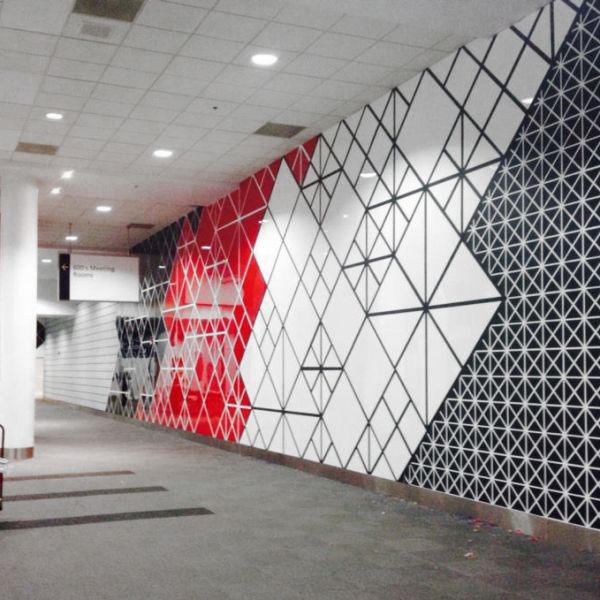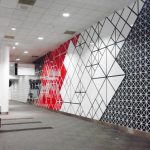 SANDRA FETTINGIS – "My work is driven  by form and material, while quietly pointing at change, pattern breaking and law of attraction.  Interested in mindful living ideas, these concepts and directions have have found their way into my visual practice by way of clean, formulated pattern work via sculptural work, installations and murals…. I am interested in conveying these messages by way of site specific public installations and murals that transform environments to envelope viewers in beautifully activated, and thoughtfully changed spaces, that breaks one away from routine, where architecture and art seamlessly coexist." – Artist Bio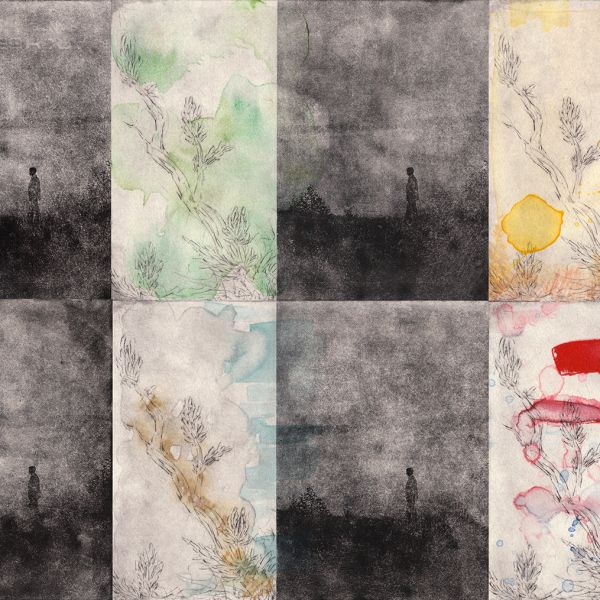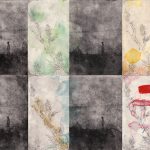 SARAH FUKAMI – "I am fascinated by how ethnicity and nationality and the subsequent departure from the place of birth affect personal identity. The identity of a person is not static—over time, it becomes an amalgamation of disjointed experiences and each memory becomes integrated into the narrative of our lives. Memories become obscured, embellished, edited and fractured into many layers of a single entity." – Artist Statement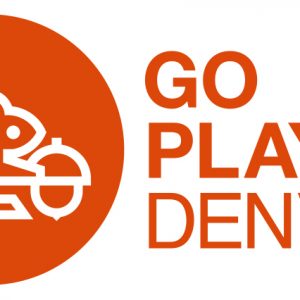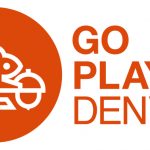 JENNIFER GHORMLEY – "The core of my art stems from an internal contrast of traditions, as I examine my heritage and environment. The human body represents an infinite terrain for exploration, analysis, and inspection. Working with various processes of printmaking, drawing, photography, installations, paper, fabric, thread, sewing and staining, my artwork evokes a sensual response. Metaphoric images and objects instigate a physical experience, creating a personal dialogue between the art object and the perception of the viewer." – Artist Statement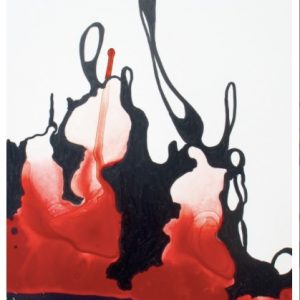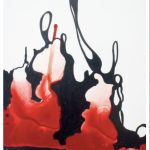 SUCHITRA MATTAI – "My paintings, drawings and installations center on the general themes of identity and globalization through the tropes of landscape and embroidery. Drawing from memory, history, travel, and pop-culture, I employ bright bold colors and patterns to ignite otherwise barren, abstract, and often highly conceptualized landscapes. While these landscapes are unpopulated, their mountains, oceans, plains, and cities often bear the trace of human activity. The embroidered elements allude to the work of the "other," referencing 'women' and 'sweat-shop workers.'" – Artist Statement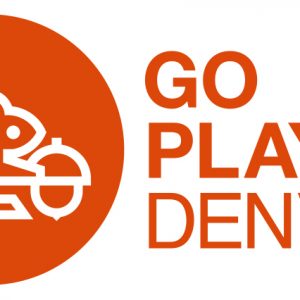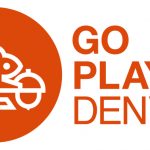 DMITRI OBERGFELL – "Dmitri Obergfell's practice is centered on an experience that alludes to a dynamic sense of being. By creating quasi-religious, quasi-secular imagery, Obergfell's work underscores the way in which identities are constructed through societal symbols and signs. His work is informed by philosopher Jacques Lacan's notion of The Real and the Structuralist method of interpreting objects." – Artist Bio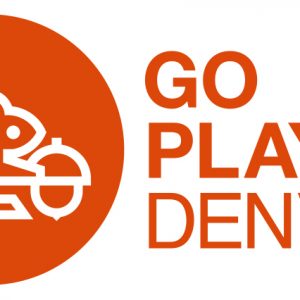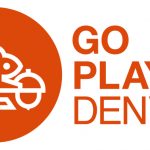 COLLIN PARSON – "The goal of my art is to push the viewer beyond everyday limits of perception, assisting one in discovering an informed awareness of this captured beauty.  Incorporating nature (light) with the geometric gesture, I hope to achieve a spiritual meditative experience." – Artist Statement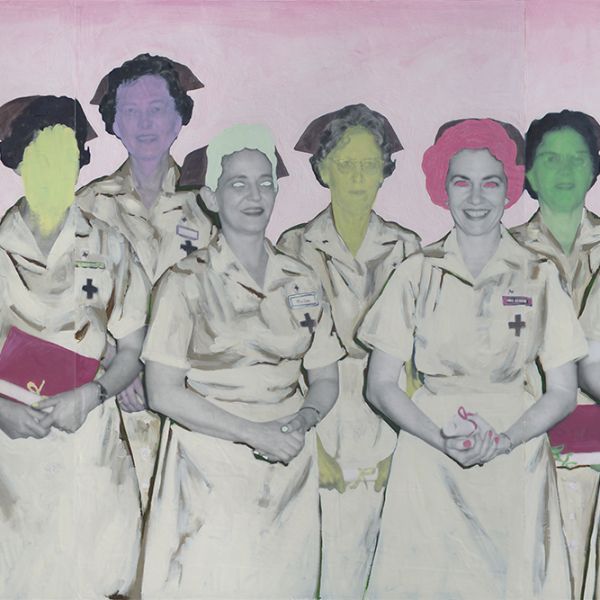 DAISY PATTON – "From Los Angeles, California, Daisy Patton moved back and forth between Oklahoma and California during her childhood. Inquisitive and an avid reader, she spent much of her early years perusing adventure and detective tales, history and art history books, and ghost stories. The effects of this youth soaked in such specific cultural landscapes continue today. Patton scrutinizes the lines between history and mythology, between memory and perceived experience, and between intrinsic behavior and learned tendencies. Her work explores the meaning and social conventions of families, little discussed or hidden histories, and what it is to be a person living in our contemporary world." – Artist Bio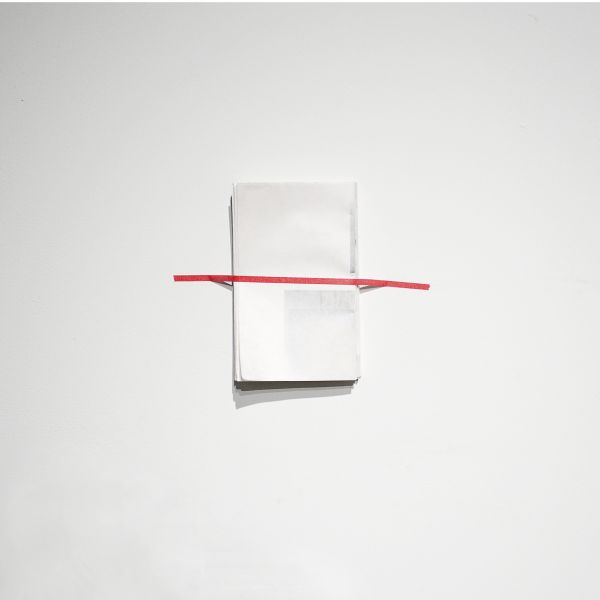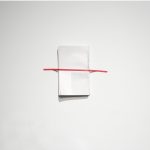 GEORGE P. PEREZ – "George P. Perez is an artist that creates photographic works through impractical techniques such as long exposure, digital screen shot appropriation, and/or scanography. Perez's work is based on banal, mundane or quotidian environments he interacts with on a day-to-day basis and/or his interpretation of present day society, either in real life or the digital realm, exploring the history of portraiture along side. Images are documented and manipulated to alter the meaning into another perception of a particular common narrative." – Artist Bio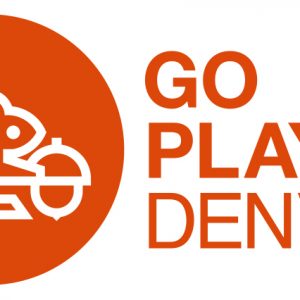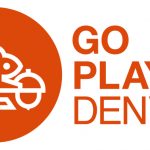 ANDY RISING – "I make hypernatural landscape paintings and videos in order to build metaphors in familiar places. I am interested in the the virtual overlay of narrative on the natural world, and work to provide places that exist in the present with contemporaneous myth. My work grows out of the mystery of western American landscape and the history it contains, and is influenced by the post-reality world of video games and virtual spaces. The great stories of life are not bound in some other time and place, they exist all around us, right now. It is our job to create and see them." – Artist Statement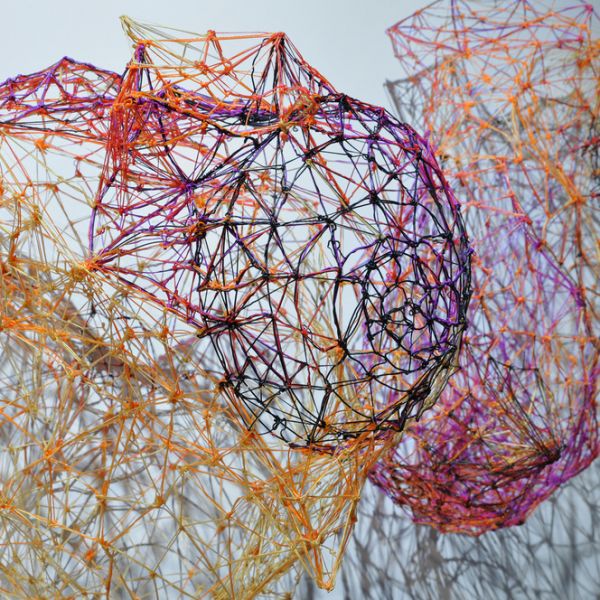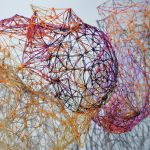 JODI STUART – "The underlying motivation for my practice is an interest in issues surrounding the body and technology. Barthes wrote that a photographic image invites the viewer to 'take-on' the body of the person holding the camera, to assimilate their point of view. I am interested in the affects of 'taking-on' the mechanized camera of various technologies." – Artist Statement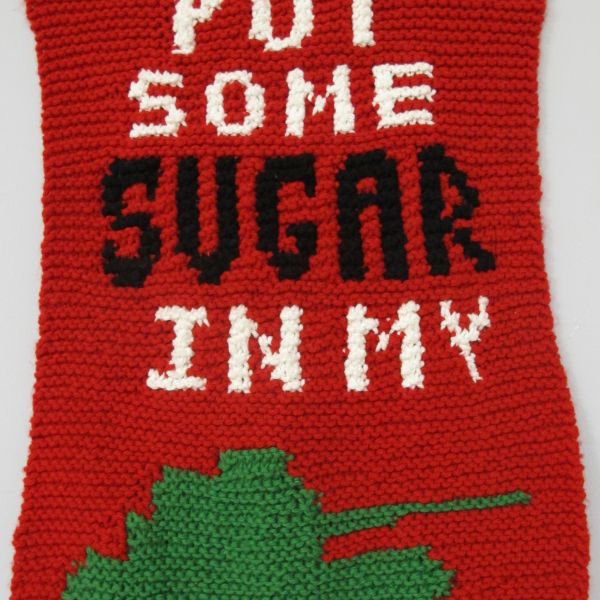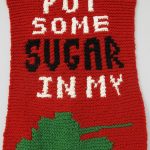 FRANKIE TOAN – "The things we carry define us. The things we touch, touch us back. I am currently working with steel scaffoldings systems that structure, restrict, or facilitate touch. I wonder what happens when we can't touch, or when we can't let go?  Recently these explorations have taken the form of baskets, and interactive objects.  Using traditional metalsmithing techniques and the occasional addition of fiber, and other non traditional materials, I aim to allow the object to facilitate an interaction between the viewer(s)." – Artist Statement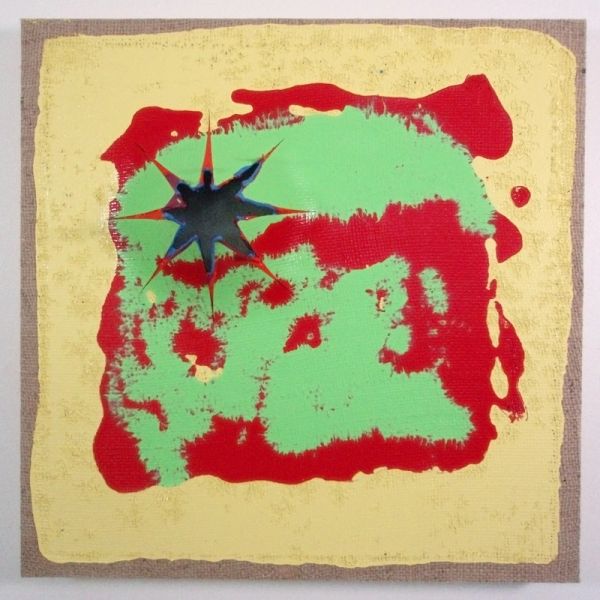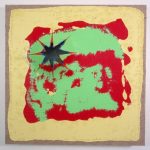 CHRIS ULRICH – "I have always been interested in what lies beneath the surface.  When one investigates events that go on in the world sometimes the most benign stories can turn out to be something so much more interesting.  As a result, when it comes to my work I try to explore what a painting has to offer beyond the two dimensional surface illusion.  I try to use the language of painting in a way that goes beyond just the plane that exists between the edges of the frame. Instead, create a plane that both extends and retreats in space allowing the viewer to experience what is on, below, and behind the canvas strata.  I create paintings that cause a sense of discovery and curiosity in the fluidity of paint in the three dimensional world." – Artist Statement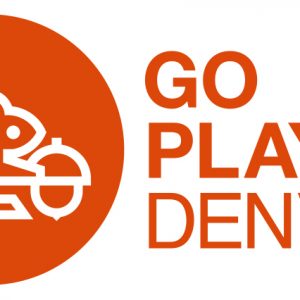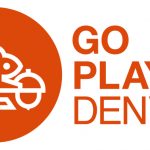 ASHLEY ELIZA WILLIAMS  – "Ashley Eliza Williams creates paintings, drawings, and multimedia works that arise from a lifelong curiosity about the patterns and biological systems that organize the natural world. By studying ecological interconnections, we become increasingly aware of the tenuous relationship between human beings and the vulnerable ecosystems that support us." – Artist Bio
Upcoming Exhibition: Greenscapes: A Survey of Sound Art by Jim Green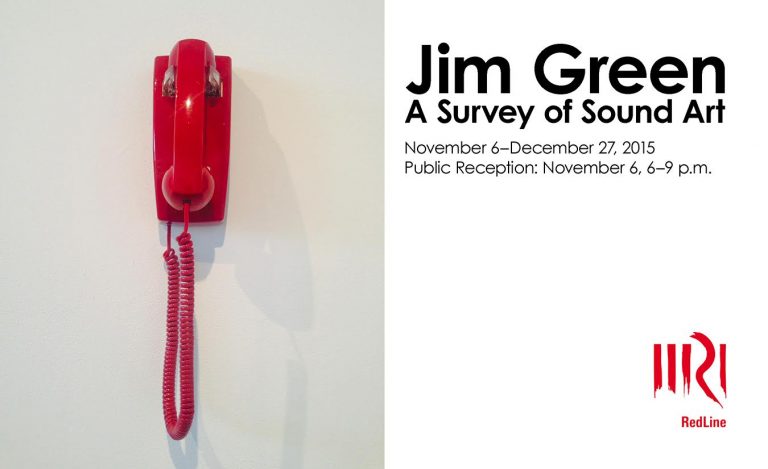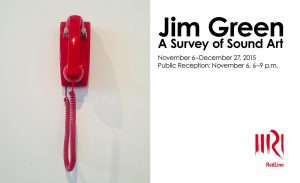 Have you ever heard the sinks sing at the Denver Art Museum? Or used the laughing escalator at the Colorado Convention Center? Yes? Then you've already experienced the delightful and participatory sound art of Denver's own Jim Green. This exhibit at Redline, which runs November 6th through December 27th, will present a survey of Green's four decades of sound art. More info.