Venture downtown to the neighborhood most commonly known for its concentration of homeless shelters and there, on Park Avenue West and Arapahoe, you'll find an incredible artistic treasure: Wonderbound. Under the leadership of husband-and-wife team Garrett Ammon and Dawn Fay, this contemporary dance company is passionate about developing and sharing collaborative artistic experiences. Wonderbound creates inspiring performances that blur boundaries between mediums and engage both artist and audience in an exploration of the human experience. We're pretty sure you're going to come away from your first Wonderbound experience saying, "Wow. I had no idea dance could be so wild, moving, funny, thought-provoking, beautiful and entertaining."
Top 5 Things We Love About Wonderbound:
Performances that entertain and delight even if you don't think you like dance. Wonderbound makes dance accessible by incorporating familiar themes, costuming and cultural reference points into their performances. We've also been surprised by how fun and funny the shows can be.
Innovative collaborations. Wonderful things can happen (and usually do!) when artists from different disciples work together. Wonderbound frequently partners with local musicians, restaurants, perfumers and brewers to present fresh new concepts to audiences. Some previous collaborations have included: Curious Theater, Colorado Symphony, Paper Bird, Ian Cooke Band, photographer Amanda Tipton and magician Professor Phelyx.

Community engagement. Everyone is welcome to stop by Wonderbound regardless of your personal story. We're so inspired by how Wonderbound embraces their neighborhood and the larger community. On any given day, you'll see the garage door window open as if to say "hey! You're invited to see what we do!" If you like what you see, then come inside and take a seat on one of the comfy couches. Each year, Wonderbound shares its passion for dance with over 25,000 Denver area residents from school children to senior citizens in every socioeconomic sector.

Multi-sensory experiences. It seems to us that one of the joys of being a contemporary dance company is the ability to experiment freely and to push the boundaries of how dance fits into the cultural landscape. One of our favorite events is Wonderbound's "Winter" show which engages all 5 senses through food bites, beverages, a perfumed theater space, projected visuals and of course, music and dance.
Organic creativity. The energy at Wonderbound is truly electric as each member of the team from the 10 full-time company dancers to the choreographer, the composer and the costumer work together to shape the final arrangement of a show over the course of weeks and months. After hearing about the yearlong process of creating "The Seven Deadly Sins" and what active roles each member of the team had in establishing the storyline and the look of the production, we can't wait to see the finished product!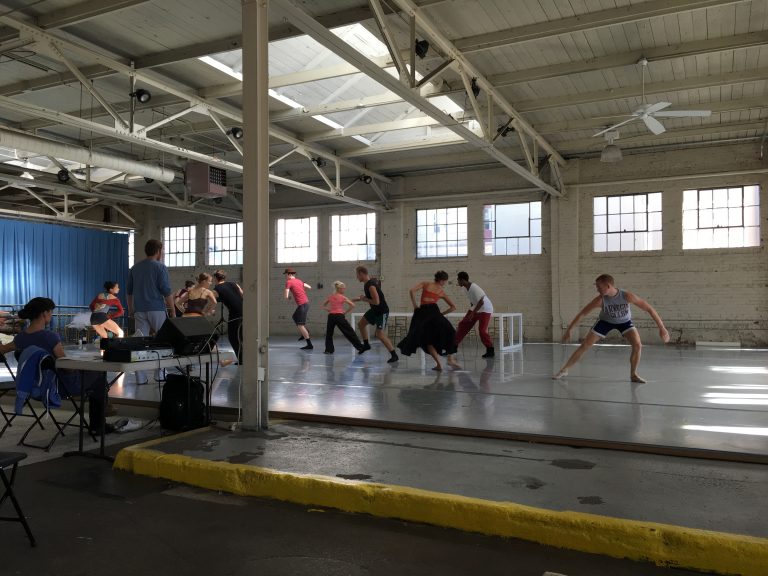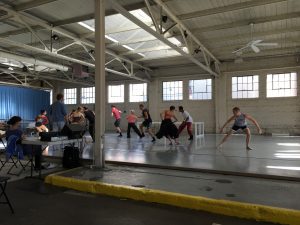 What is Contemporary Dance? All of the dancers at Wonderbound are classically trained in ballet, but the exciting part of contemporary dance is that the choreographers and dancers are not tied to traditional ballet moves, styling or ballet. This means they can do things like perform a mashup of classic cheesy wedding receptions songs like the YMCA, the Chicken Dance, the Macarena and Safety Dance with ballet-level technical skill, as they do in "The Seven Deadly Sins." Still not clear? Then go check out one of their rehearsals and experience contemporary dance for yourself–Wonderbound rehearsals are free and open to the public! Rehearsal Schedule.