"I grew up in L.A. and I was trying to describe Wash Park to someone out there, so I said, it's like a beach in the middle of a city. A beach community is small and tight, and there's always lots of activity all over the place, all of the time. The park is the big draw here and there's so much activity going on all the time. It's an amenity that's really a plus for the neighborhood, just like a beach would be." 
-Janet Lammens, Wash Park neighbor
Anchored by one of the city's most beloved parks, Washington Park, more commonly called "Wash Park," is a neighborhood known for its charming bungalow homes, abundance of mature trees and the friendly attitude of the active residents who seem to always be out walking (or lining up for ice cream at Bonnie Brae!). The park itself is a destination known to all Denverites as a great place to jog, walk, picnic, bike, play tennis, go fishing, paddle a boat around the lake and enjoy some time outdoors with friends and family. This is something that hasn't changed, even in a hundred years.
A Brief History of the Washington Park Neighborhood
By Laura Ruttum Senturia
Library Director, Stephen H. Hart Library at History Colorado
Washington Park began as a farming community out on the semi-arid plains, south of Denver and two miles from the South Platte River. People had begun to settle along the banks of the river in this area in the 1860s, in a short-lived town named "Montana City." The population mostly stuck within reasonable distance of the river's bank, as land further east was awfully dusty and poor for agriculture.
A large part of the solution for expanding away from the banks of the river was settled upon by John W. Smith, early merchant, hotel owner, and flour mill magnate (he owned 5 flour mills and is credited with grinding the first baking flour made in Colorado). Smith hired an irrigation company to dig a canal, by hand and horse-drawn plow, from the river to the plains. Originally named "Smith's Ditch," and later renamed "City Ditch," the canal supported farmers settling, a park being built, and a suburban neighborhood growing around that park. The canal, begun in 1865, eventually reached 26 miles in length. It ran from Chatfield Reservoir all the way to City Park, with a brief stop in Washington Park to feed Smith and Grasmere lakes.
The town that grew up along the ditch, originally called South Denver, was incorporated in 1886 and annexed by Denver shortly afterward in 1893. The park itself was begun in 1899 and completed in 1908, and eventually loaned its name to the new Denver "streetcar suburb" (so called because folks from further north reached the city via the new road, Broadway, and a series of horsecar, and then streetcar lines). Residents of South Denver were not exclusively from the extreme wealth that one would've encountered in Capitol Hill, although the area did feature the homes of William Byers (founder of the Rocky Mountain News), John Evans (Colorado governor), and J.K. Mullen (businessman and philanthropist). A large number of South Denver residents were farmers, soon replaced by comfortable shop owners, business managers, and other middle-income professionals.
As the neighborhood developed, so too did the refuge for relaxation and recreation that was the park. The much-beloved bathhouse and boathouse on Smith Lake were built in 1912 and 1913, respectively. Swimming was popular in the park's Smith Lake until the 1950s, when fears of pollution and polio ended the fun. In the winter months, when Denver was a colder place than it is today, the lake regularly froze solid. Smith Lake's freezing provided ice for the city in the pre-refrigeration era, and later hosted the even more popular activity of ice skating. On any visit to the park today, during any season, one would find it one of the busiest parks in the city. Washington Park hosts runners, volleyball players, picnickers, bikers, dog walkers, tennis players, fishermen, paddleboaters and kayakers, folk dancers, kite flyers, cross-country skiers, and folks doing just about any other leisure activity you can imagine.
Moving outside of the park a bit, one finds stories of interest to both the north and south. Just immediately south of the park was land that had previously belonged to the Colorado & Southern Railway Company. In 1922, the city purchased a large swath of this land, and in 1924 laid the cornerstone for what would become the South High School we know today. South Denver's high school students had originally shared a cramped building with lower grades in the Grant School at South Pearl and Colorado Boulevard, so the new building was a vast improvement for the neighborhood. Designed by the team of Fisher and Fisher, the school was intended to comfortably serve 1,600, and opened its doors to just over 1,000 students in 1926. As part of a Civil Works Administration project in 1934, famous Colorado artist Allen Tupper True graced the school with two beautiful murals, still visible today.
The school initially adopted much of the symbolism of the Confederate South, not only referring to students as "Rebels," but hoisting Confederate flags at sporting events, and including the image of their original mascot, a Confederate soldier called "Johnny Rebel." By the mid-1970s, influenced by the Civil Rights movement of the 1960s, and decreased social tolerance for Confederate imagery, much of the symbolism was abandoned. The school keeps the "Rebel" nickname to this day, while also being one of the more welcoming, diverse high schools in Denver (with students from 65 countries, speaking 40 languages).
Immediately north of the park today one finds the grand parkway avenue of South Marion Street, which features apartment buildings and the Steele School. The apartment buildings on the east side of the street are a newer, 1970s addition, and actually replaced a large, grand hotel that filled the entire block between South Marion and South Lafayette, and between Virginia and Dakota. The Park Lane Hotel was built in 1928, and featured 134 apartments ranging from one to five rooms each. The hotel did serve tourists, but was primarily a residential hotel that provided long-term living for the likes of Denver's Mayor Henry Arnold, composer Vincent Youmans ("Tea for Two," "No, No, Nanette"), department store owners, and a descendent of H.C. Brown (of Brown Palace and Capitol Hill fame). At different points in its history, the hotel featured a 9-hole putting green, a swimming pool, tennis and handball courts, and a penthouse restaurant with scenic views of the park.
Despite being marketed as "the Friendliest Hotel in the West," the Park Lane struggled through much of its existence, going bankrupt twice and being sold at least five times in forty years. One owner, Benjamin Weinberg, restored the hotel in the late 1940s. In 1949 he allowed the KTLN radio station to operate from the hotel's ground floor, complete with a fishbowl window for watching the DJs. In 1952, Denver's first tv station, Channel 2, also operated from the grounds of the hotel.
None of these gimmicks worked, in the end. In 1966, the latest iteration of owners conducted a fire sale of hotel furnishings, hardware, and embellishments. This sale was followed by a fire sale of a different kind: they allowed the Denver Fire Department to spend several weeks setting fires in the building, in order to train on high-rise emergency response. The hotel was eventually scraped, and apartment buildings built in its stead.
Other landmarks of interest in the Washington Park neighborhood include the shopping districts on South Gaylord and South University ("Bonnie Brae"). Both are delightful walking districts featuring restaurants, cafes, unique stores, and some local services. They have a small town Main Street feel, as indeed they were once the commercial hubs of southerly Denver, conveniently located on Denver Tramway Corporation trolley lines. You might be interested to know the special twist to the founding of Bonnie Brae: previously serving as farmland, the area drew the eye of developers in the early 1920s, with most construction beginning circa 1923.
Unlike downtown Denver's unusual street grid, which is wonky due to a lack of coordinated platting by several property owners, Bonnie Brae was intentionally laid down as curving streets and diagonals, to enhance the exclusive, small village feel to the neighborhood. Of even greater interest was that much of the land was purchased and developed by George Olinger, the mortician of Olinger Mortuary fame (visited the Highlands restaurant Linger for dinner? That's his old shop).
While Old South Gaylord and Bonnie Brae continue to foster a small town feel, they're also magnets for visitors from further afield interested in weekend brunch, catching a ballgame on a barstool, or engaging in a little light retail therapy.
Coming back full circle, we started this essay with the City Ditch canal that was the original lifeblood of the community. You might be surprised to know the ditch is still there. Much of it now runs underground, but it still feeds the lakes in both Washington and City Parks. It is the open canal you can trace diagonally bisecting the park, and then running along the western edge near the running path. This unassuming ditch, responsible for the development of much of south Denver, continues to provide for flora and fauna, and beautify one of our favorite parks. In her 1959 book Denver in Slices, Louisa Ward Arps referred to it as "the oldest working thing in Denver." Nearly 60 years after her quote, it still is.
---
Wrap Wash Park Around Your Neck and Take It Everywhere
"One of the things I realized in researching Wash Park is that although the landscape of the park has changed a bit over time, the photographs people have taken through the years from the early 1900s until now are very similar from the spot the photos were taken inside the park to the activities people enjoyed." – Anna Johnson, designer at Knotty Tie
Get your own Wash Park-inspired bowtie, necktie or scarf here: Knotty Tie Co.
Save 20% on your order with code GOPLAYDENVER.
---
Interview with a Neighbor: Janet Lammens (800 block of South Race)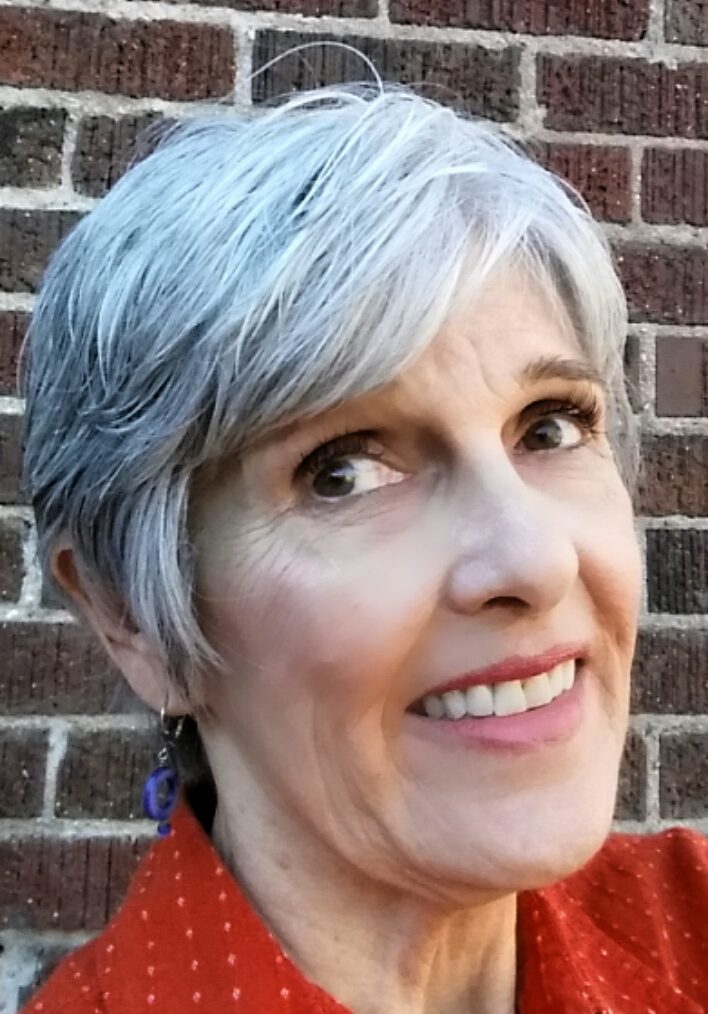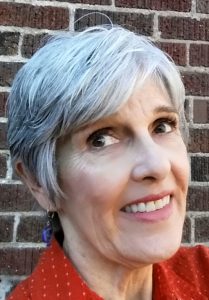 How long have you lived in Wash Park?
20 years.
What drew you to this neighborhood?
Mike (Janet's husband) and I did a major trip to Europe and spent 7 months traveling there. We lived in the suburbs when we took that trip and when we got back, it was clear that the suburbs was not where we belonged. It was like, okay, it's important to spend the rest of our lives living in a place that feels like a fit for us. And so we started shopping. We always went to a lot of things downtown; everything we did, we were coming into town to do it! And so it needed to be near downtown, but being near a park was also really important to me. The other piece is that Mike is really active in the tennis community and the courts at Wash Park have some pretty high caliber players. We also like the older houses, they have so much character. I've always liked them. And we've lived in older houses, and restored older houses in the other places we've lived. Now we live in a classic Wash Park bungalow.
There're always so many people walking around here. It's so lively. It's people walking their dogs, and soccer moms and families with strollers; it's a constant parade of people going to the park. There's lots going on. You can always find a pick up game of tennis. People don't drive into their garages, close the door and stay in their house, they're out and about. We hang out on our porch and all of our neighbors hang out on their porches too. There's a real sense of community here.
How would you describe the Wash Park neighborhood in 3-5 adjectives?
Beautiful, homey and lively.
How would you spend a perfect day in Wash Park?
My perfect day would definitely include a trip to the rec center to do a swim class or a yoga class. In the summertime, they do yoga outside in the boathouse, which is wonderful. So I'd do that in the morning and then I would come back and probably read the paper and have some coffee on my front porch. It's so Wash Park, isn't it?! After that, I might head over to the library to go to a book club, and then go for a walk and then do happy hour and dinner on the patio at Max's Gill and Grill (Old South Gaylord, Gaylord between Tennessee and Mississippi).
We have all of these rituals, so if it was a Sunday night, we would go get frozen yogurt at Nova Yogurt (University and Evans) and then go to the park and sit by the lake to eat it. Whatever season it is, we're always out there eating our yogurt at the lake.
What might surprise people about your neighborhood?
How much wildlife there is in this neighborhood. There are coyotes, raccoons, foxes, hawks, geese, owls and even a bald eagle that lives in the park.
What are some of the community hubs of your neighborhood?
Wash Perk (Ohio and Emerson), for sure. It's great over there and I see people from Wash Park East that I know and all the students go there. It has a really nice feel.
The Old South Gaylord block with their community events like trick-or-treating at Halloween and the Tap and Dough restaurant over there is so great with families.
The Eugene Field Library is amazing. They greet people by name and when kids get their first library card, the librarians tour them around the library and tell them that all of these books are now theirs to borrow. It's just wonderful.
Bonnie Brae Ice Cream, of course. Everyone hangs at the ice cream shop.
What are your favorite places to walk?
It's kind of quirky, but I like to walk the alleys. There's a woman over by the library, Wendy, who does alley art and she opens up her workshop and invites people to come make their own mosaics, but they have to commit to put them up the alley. She has a map of where all the mosaics are and it's always changing.
You see a different side of Wash Park when you walk down the alleys. In the front, the homes are all manicured, and in the back, you see these wonderful backyards and the pets and the dogs; it's another world back there walking the alleys.
Live in Wash Park? We'd love to know what your perfect day would include! Email us: [email protected]
---
More Photos of People at Play in the Park Through the Years
If you want to see even more, just head down to the Stephen H. Hart Library & Research Center at History Colorado (12th & Broadway). You don't need an appointment, just walk in. It's free and the librarians are friendly and helpful! You can also check out some of their collection online: h-co.org/collections
Images: All images, unless otherwise noted, are courtesy Stephen H. Hart Library & Research Center, History Colorado.
Sources: "Denver Landmarks and Historic Districts," by Tom Noel; "Denver's Washington Park," by Sarah O. McCarthy; "Colorado Pioneers in Picture and Story," by Alice Polk Hill; "South Denver Saga," by Phil Goldstein; "The Haunts of Washington Park," by Phil Goldstein; CPI's website: http://coloradopreservation.org/programs/endangered-places/endangered-places-archives/the-city-ditch/