Here at Go Play Denver, we think experiences make the best gifts, but we also understand the desire to wrap something up. Here are some unique gift ideas in both categories.
FAVORITE EXPERIENTIAL GIFTS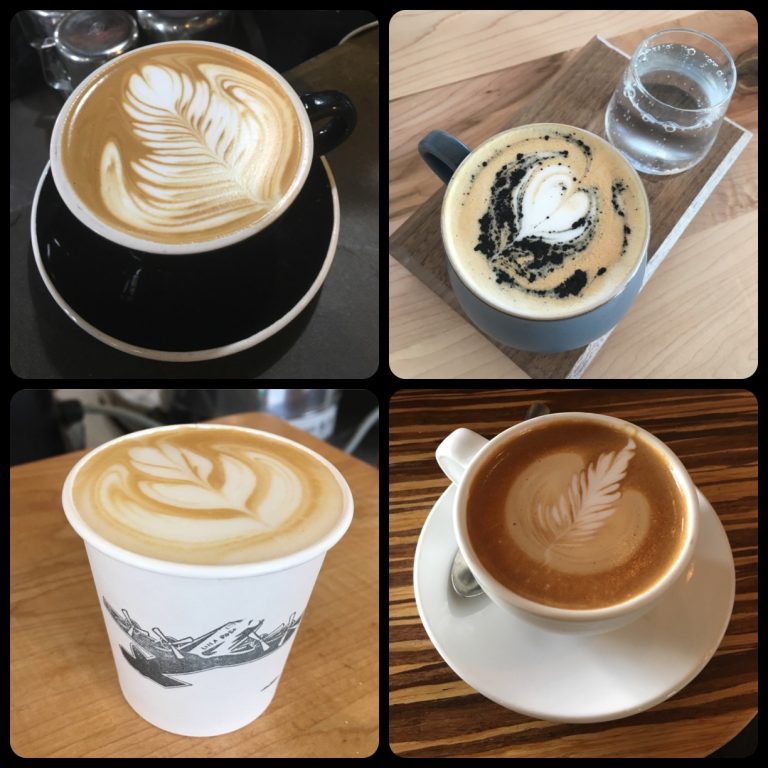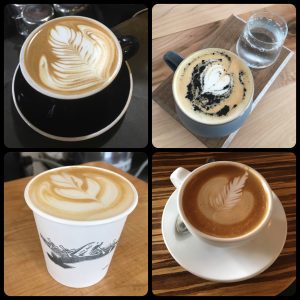 Custom Coffee Shop Tour
Step 1. Grab a gift card for $5-$10 at 3-5 (or more) of your favorite coffee shops.
Step 2. Using a computer, typewriter or pen and paper, write out the name and address of each coffee shop on the custom tour list and, if possible, a suggested item to try or reasons why you love this shop.
Step 3. Put list and gift cards in a festive envelope or small box.
Some ideas for a coffee shop tour that includes a variety of Denver neighborhoods and a diverse array of coffee shop vibes: Amethyst, Allegro Coffee Roasters, Black Eye Coffee House, Boxcar at the Source, Crema, Little Owl, Lula Rose General Store, Pablo's, Steam, Thump, The Molecule Effect, Weathervane and 2914 Coffee.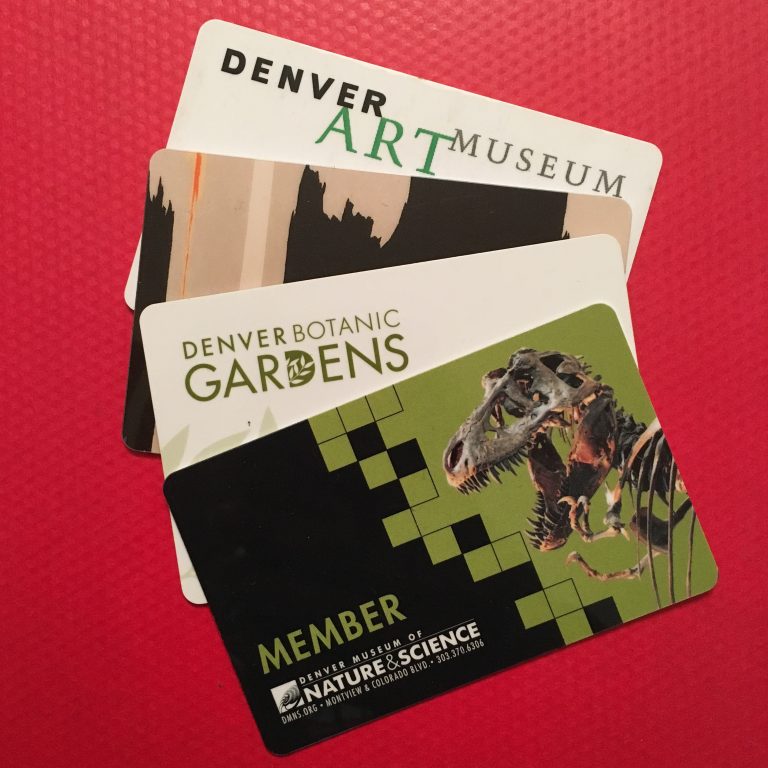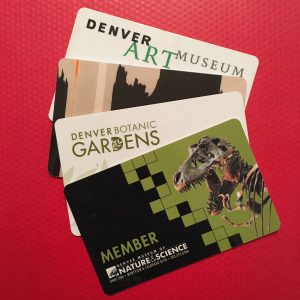 Museum Memberships A museum membership really is the gift that keeps giving all year long. Plus, gift memberships are easy to buy online or by calling the museum and that makes them the perfect last-minute gift that is both unique and thoughtful. Museum membership not only means free entry to the museum, but also access to special programming and discounts on events and merchandise.
Some Possible Museum Membership Matches:
Young adults into art, music and cool times with other 20s-30s —> Museum of Contemporary Art
Families with infants and toddlers —> The Children's Museum
Families with preschoolers —> Denver Botanic Gardens, Denver Zoo
Families with elementary school-aged kids —> Denver Museum of Nature and Science, History Colorado Center
Families with teens —> Denver Art Museum, Denver Museum of Nature and Science
Museum lovers who seem to have memberships everywhere: Clyfford Still Museum, Kirkland Museum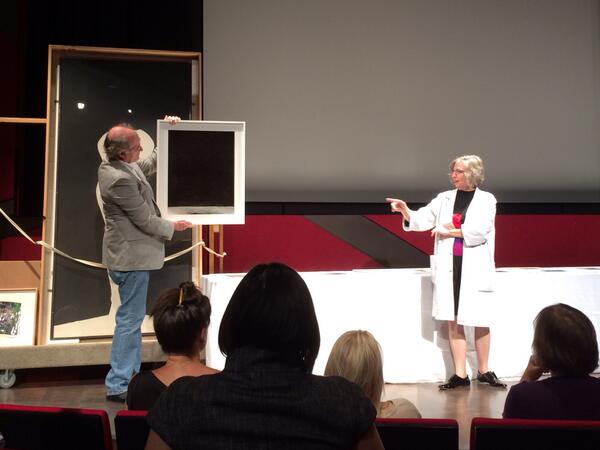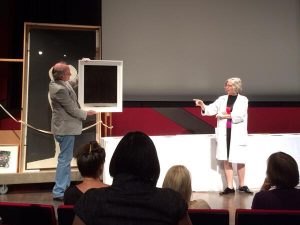 Young Professionals Group Memberships Many of Denver's cultural institutions have social groups for young professionals (generally defined as 21 – 40 year olds) that include unique behind-the-scenes opportunities, a chance to meet other young Denverites who share similar interests and fun group events.
A Sampling of Young Professionals Groups:
Culture Haus – Denver Art Museum
Center Stage – Colorado Ballet
Remix – Colorado Symphony
Inside OC – Opera Colorado
Reel Social Club – Denver Film Society
Young Professional Membership – Denver Museum of Nature and Science
Theater Tickets Whether it's a Broadway show, an opera, a play or a ballet, live theater is a treat for anyone aged 5 to 105. If you're not sure when your gift recipient might be able to see a show, then go with a gift certificate.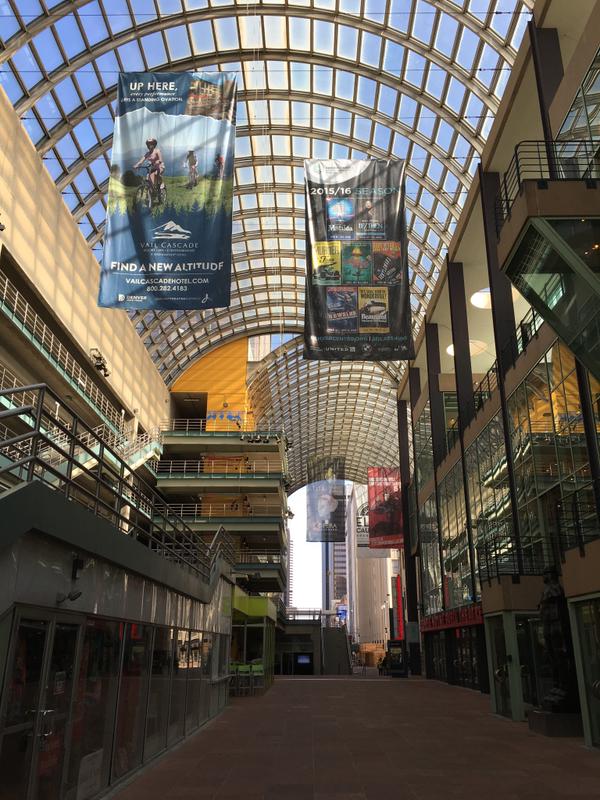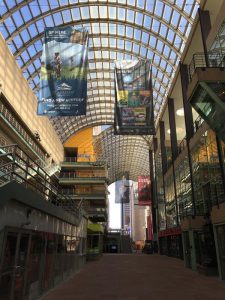 For our family, seeing shows together as a group each year has become one of the main gifts we give each other.
Ideas for Theater Tickets/Gift Certificates:
Denver Center
Colorado Ballet
Opera Colorado
Central City Opera
Cherry Creek Theatre
Colorado Symphony
Denver Philharmonic
Denver Brass
Wonderbound
Buntport Theater
Curious Theater
Bug Theater
PHAMALy
Bovine Metropolis
Avenue Theater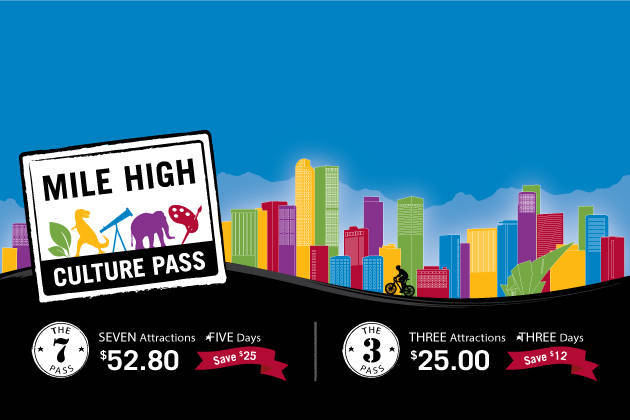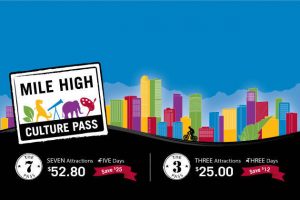 Mile High Culture Pass This is quite possibly the perfect gift for visiting relatives as it's a gift and entertainment all in one! Also great for someone new to Denver. The Mile High Culture Pass is a discounted pass that allows visitors access to 7 fascinating attractions over 5 consecutive days for $52.80 (a savings of more than $25) or 3 attractions over 3 days for $25 (a savings of $12). Included attractions: Clyfford Still Museum, Denver Art Museum, Denver Botanic Gardens, Denver Museum of Nature & Science, Denver Zoo and History Colorado Center. Learn more.

Share a Class or Give a Gift Certificate for a Class Try something new and create some memories at the same time. Denver has a growing number of wonderful places to learn a new skill whether it's sewing, flower arranging, wood working, painting or cooking.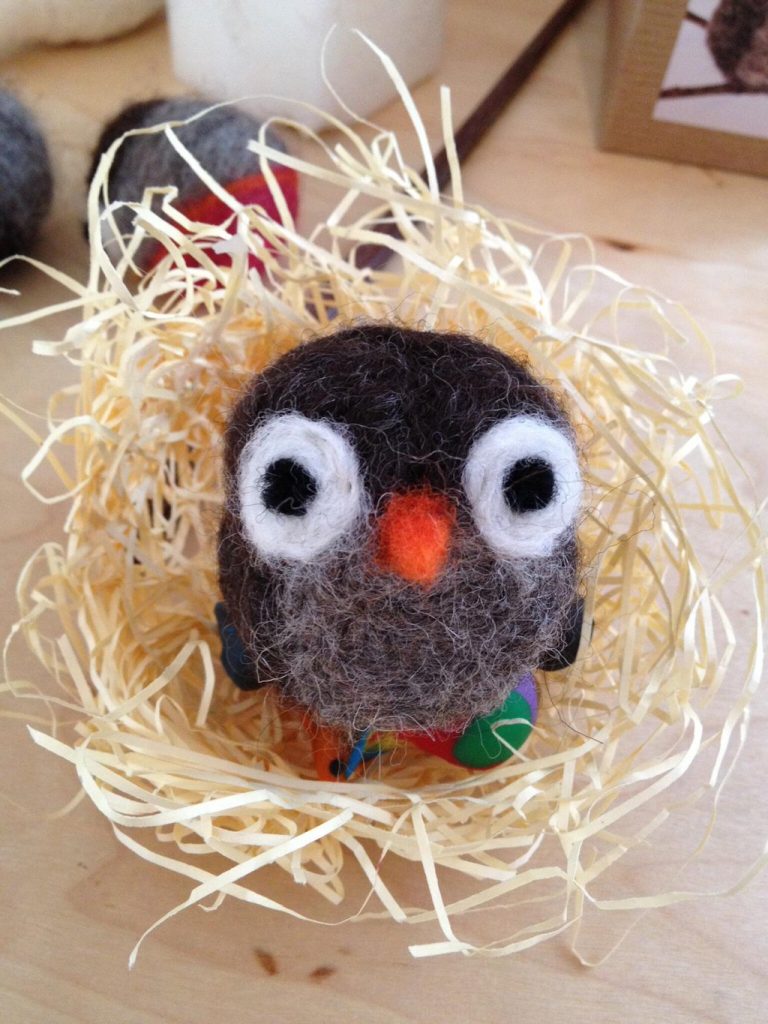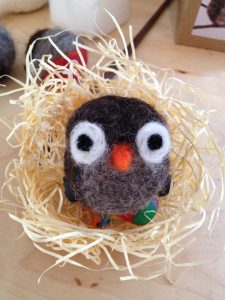 Where to Find Some Excellent Classes:
Cook Street
Stir Cooking School
Sur la Table
Fancy Tiger (where you can make the felted owl at right)
The Lamb Shoppe
Art Students League of Denver
Canvas and Cocktails
Denter Botanic Gardens
Lighthouse Writers
The Craftsman and Apprentice
Denver Public Library
Dabble Denver
FAVORITE WRAPPABLE GIFTS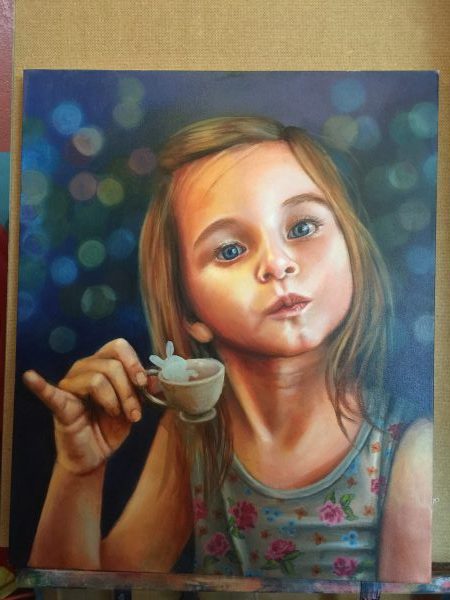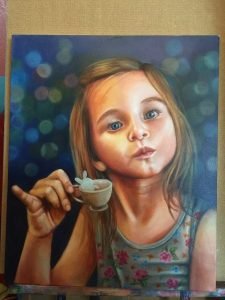 Commissioned Painting from a Local Artist Did you know that many artists will work with you to create a custom piece of artwork? It's true and you don't have to be a millionaire to do it.
For a bright and playful portrait of a person you love, try artist Naomi Haverland (a previous commission is shown at right). Haverland is best known for her piece called "Hello, My Name is Awsum" which can be seen on the side of a building near 16th Street Mall, but she has also shown at local galleries like Helikon, in addition to being a master of chalk art.
To celebrate a favorite pet or thrill a pet lover you know, try Kaitlin Zeismer. We loved Zeismer's animal portraits featuring realistic animal heads on human bodies wearing hoodies that she showed at Low Brow this year. The beauty of a commissioned piece is that the artist will work with you to create just the right thing, so if you're looking for a more traditional animal portrait, Zeismer can help make that happen too!
If you're a fan of pen and ink drawings, try Annie Herzig for a portrait of pets or people you love or perhaps a beautifully hand-lettered phrase.
Have an artist whose work you admire? Contact them and see if they'll accept a commission. You might be surprised to find out that they do!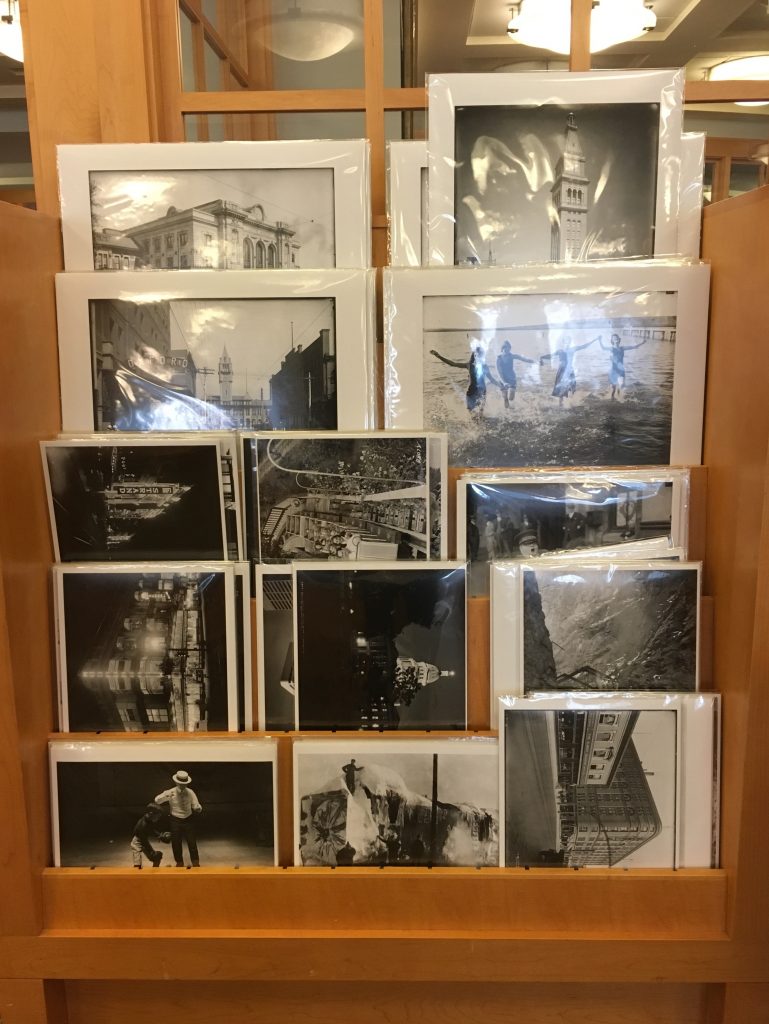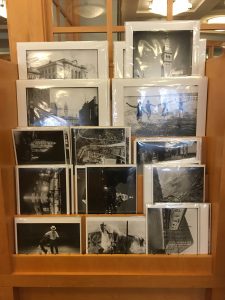 Hand-Picked Vintage Denver Photos The Denver Public Library's Western History and Genealogy department has thousands of great images that you can have printed on archival paper and then put in a frame (IKEA is a good source of inexpensive frames of all kinds) to create a fun gift for a history buff, lover-of-all-things-vintage or current/former Denverite. How to pick from so many images? Looking at the blogs on the department website and the themed galleries they've created is a great way to start. If you're hoping to track down a specific building or era, working directly with a Western History/Genealogy librarian on 5th floor of the Central library branch (10 W. 14th Ave. Pkwy.) might be your best bet. If you're in a hurry, a selection of preprinted popular images is available for purchase also on the 5th floor for $12 – $27. https://history.denverlibrary.org/photos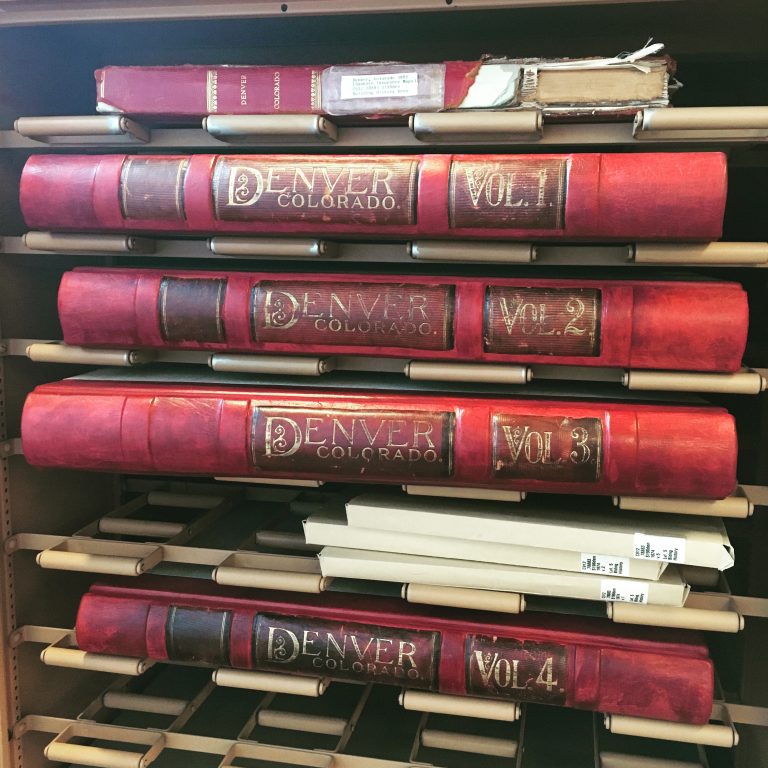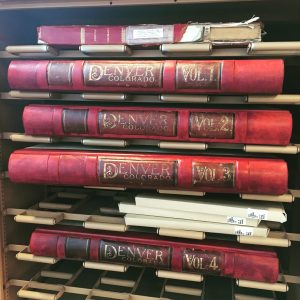 Personalized Genealogy or House History Report Another great use of the Denver Public Library's Western History and Genealogy department and an ace gift for those hard-to-buy-for people in your life. Much of your research can be done from the comfort of your own home and the library even has step-by-step guides to get you started. What will you find out about your family's house or a favorite Denver spot? What intriguing persons will you uncover as you map out your family tree? This gift is sure to be a conversation starter! Begin here: https://history.denverlibrary.org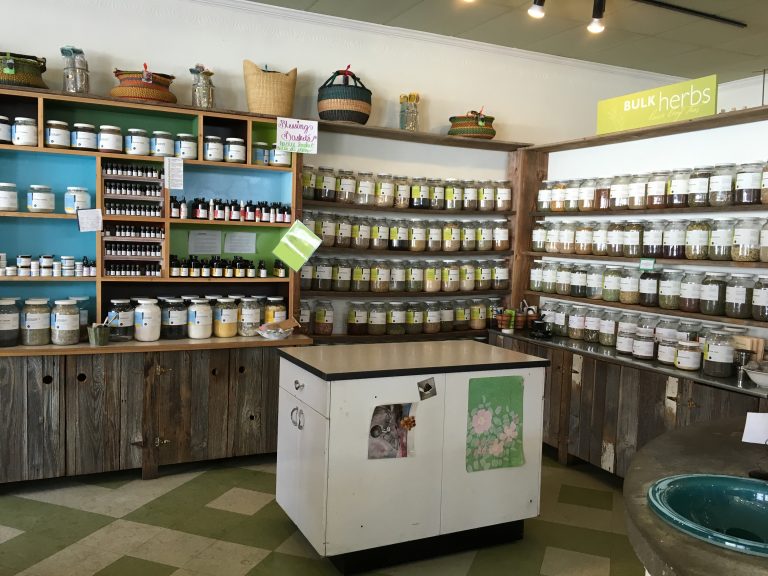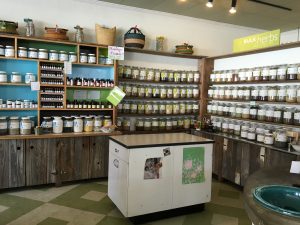 Custom Blended Bath Soak or Herbal Tea Making a custom blend for someone you love is easy with guidance from the knowledgable staff at Apothecary Tinctura (2900 E. 6th Ave.). Bring your own mason jar to fill or use one of their complementary craft bags as you blend salts, dried flowers, herbs and essential oils from the shop's extensive bulk section to create a relaxing bath soak or an herbal tea. For less than $20 and in fewer than 20 minutes, you'll leave with a thoughtful gift.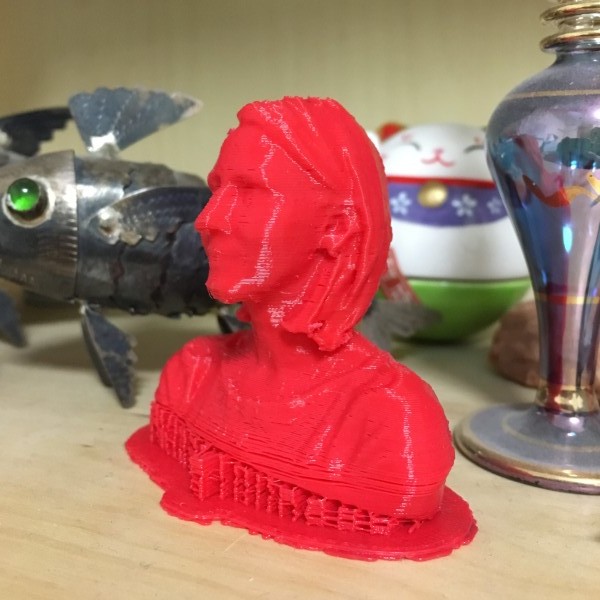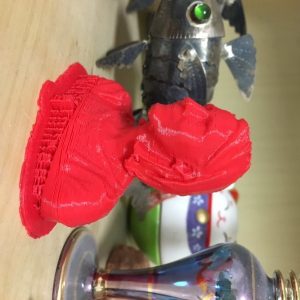 3D Printed Bust of Yourself (or Other 3D Printed Object) The sky's the limit when there's a 3D printer involved! The Denver Public Library's ideaLAB is a free maker/hacker space where you can get expert help in creating all kinds of things including 3D objects that you've designed yourself. Staff at the ideaLAB can help you create a 3D model of your head using a camera and software at the lab and then they'll print out your bust in the color of your choice. Printing in 3D at the library isn't fast, so expect to wait a day or two for your free printout to be ready. The ideaLAB is open to adults (ages 18+) on Mondays and Tuesdays, 6p – 8p and Thursdays, 1p – 3p; to families on Saturdays 1p – 4p; and to teens (12-19) Monday – Friday 3p – 6p.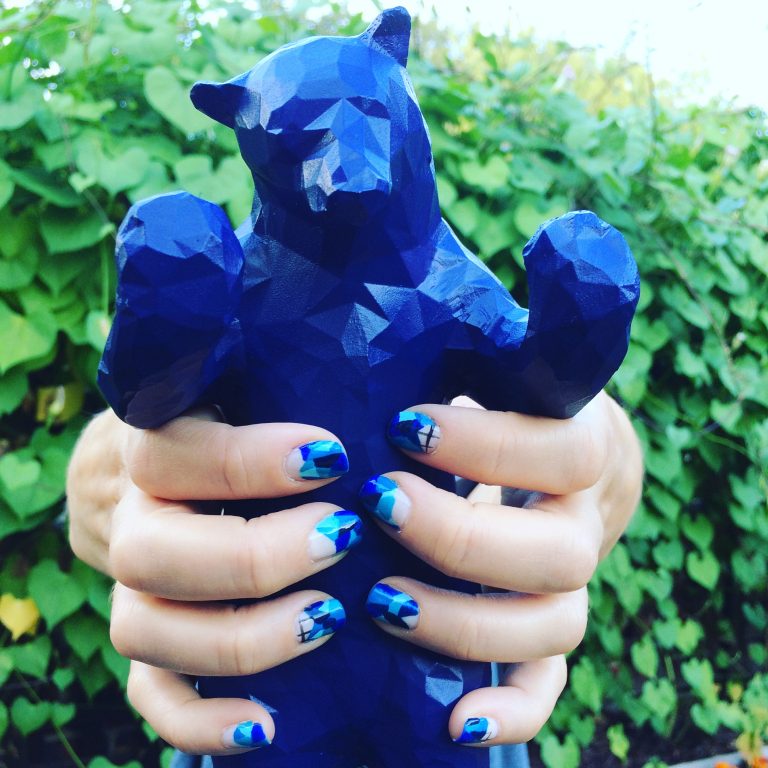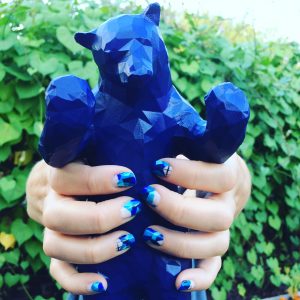 Denver Blue Bear Statuette. This is one of our favorite go-to gifts as it's affordable and everyone loves the Blue Bear (actually called "I See What You Mean"). These little replicas of the 40′ tall work of public art located outside the Colorado Convention Center make a charming souvenir for visiting friends and family or a delightful gift when visiting friends and relatives in other states and countries. You'll find these at Denver Art Museum, History Colorado and Colorado Convention Center, among other places.